MoliCare® Skin Clean products
The MoliCare® Skin Clean regime is suitable for both self-use and to take care of your elderly relative. The range offers products for perineal cleansing, full-body wash and hair care. All products come with a pH skin-balanced formula to protect and maintain the natural protection layer of the skin and keep elderly skin healthy.


MoliCare® Skin Shampoo
Gentle cleansing shampoo for hair and dry, sensitive scalps. Contains Panthenol and almond oil, skin-balanced pH of 5.5.

MoliCare® Skin Cleansing Foam
A foam for perineal cleansing, suitable for faecal incontinence. No rinsing required. Contains creatine to support the skin's own protection mechanisms. Odour-neutralizing with pH 5.5.


MoliCare® Skin Wash Lotion
Refreshing full-body wash with panthenol and almond oil to nourish and hydrate the skin. Odour-neutralizing and with a skin-neutral pH of 5.5.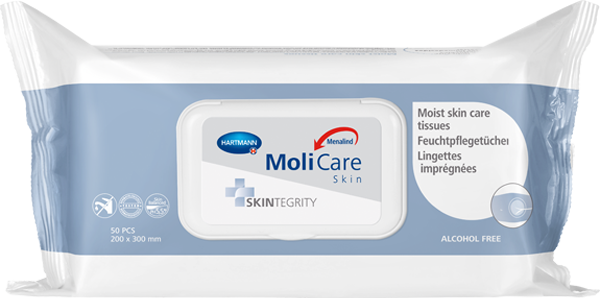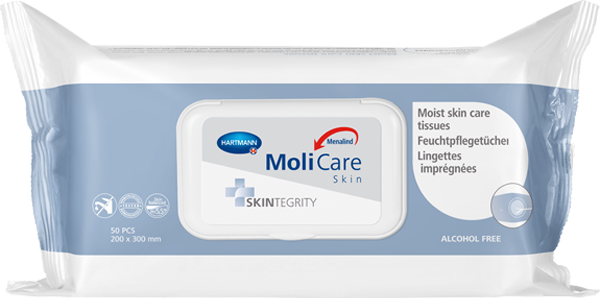 MoliCare® Skin Moist Care Tissues
Wet tissues for a quick and gentle cleansing of the perineal are in combination with the cleansing foam. With pH 5.5 and chamomile to soothe irritated skin.
MoliCare® Skin Protect products
The MoliCare® Skin Protect series has been developed to stimulate the natural regenerative and protective functions of the skin, while at the same time protecting mechanically against urine and faeces. Linseed, almond and rape seed oil encourage the production of new skin cells and have an anti-inflammatory effect, while Panthenol moisturizes the skin. The series comes with 3 products to serve skin with different needs for protection and care.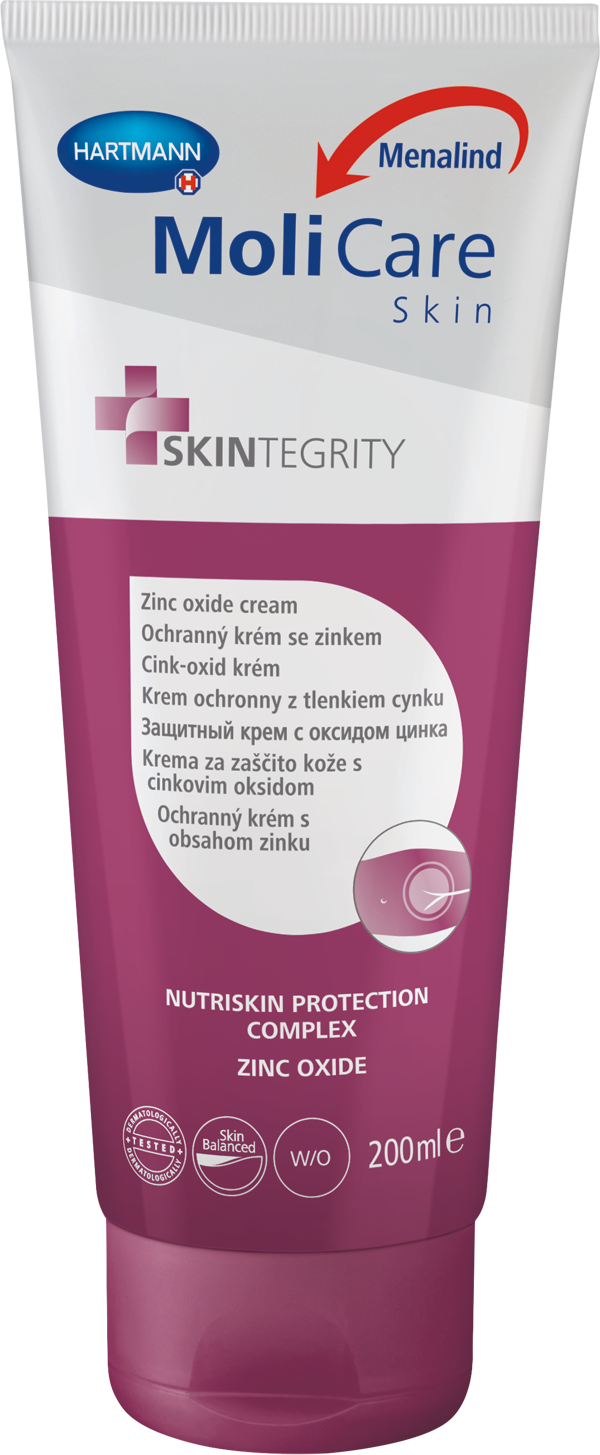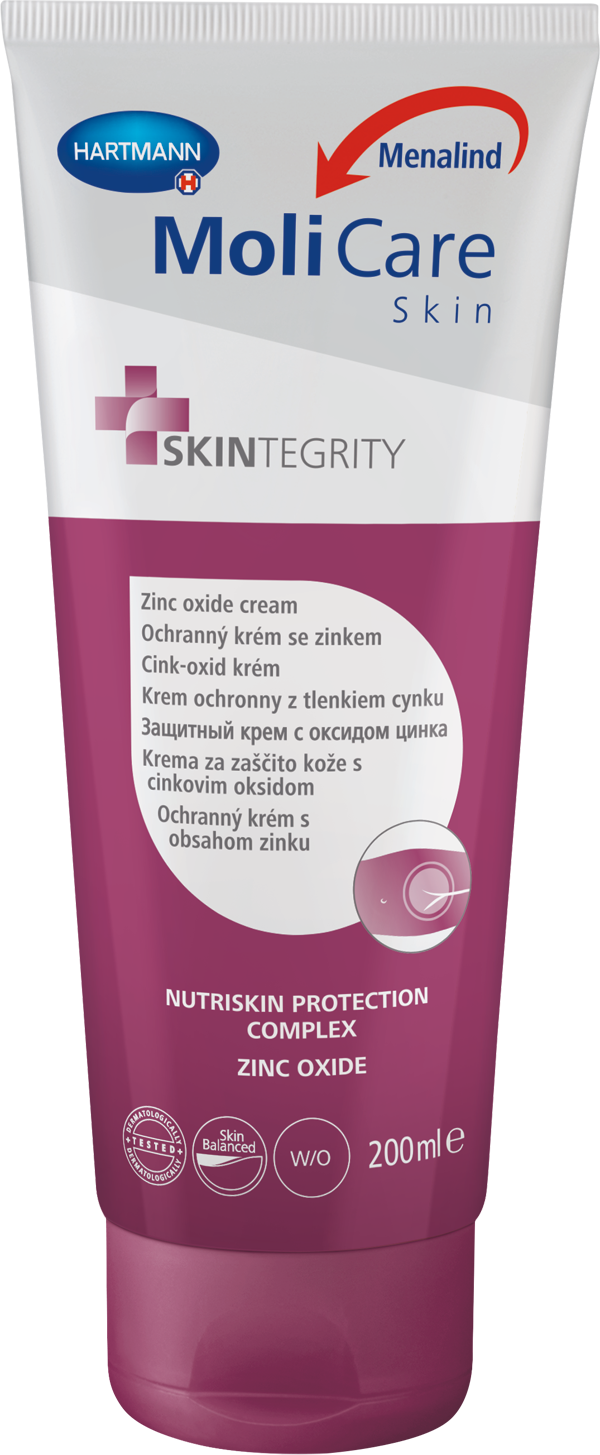 Zinc Oxide Cream
Contains amino acids and creatine, which maintain a stable acid protection mantle and act as energy boosters. Linseed oil, almond oil and rosemary leaf extract have an anti-inflammatory effect. Zinc has water-repellant properties to protect against urine and faeces.


Protection Foam
Forms a transparent film while conditioning and allowing skin to breathe. Easy to spread. With nourishing panthenol and urea to stimulate skin regeneration and maintain the skin's moist balance. Odour-neutralizing with pH 5.5.


Oil Spray
With 3 different types of oil to support regeneration of aged skin and encourage production of new skin cells. With panthenol for more elasticity. Convenient to use due to spray-application and easy to spread. Usage suitable for full body.
MoliCare® Skin Clean products
The Care range of MoliCare® Skin has been developed to satisfy the needs of demanding, elderly skin. Similar to baby skin, elderly skin requires special attention and needs dedicated products that provide more intensive care. The rich ingredients and composition of the products nourish the skin and restore the protective functions to maintain the moisture level of the skin.


Body Lotion
Intensive full-body care for elderly skin. Strengthens the skin's barrier and regeneration function. Provides especially in winter the attention elderly skin needs. With refreshing scent.